Escape Artists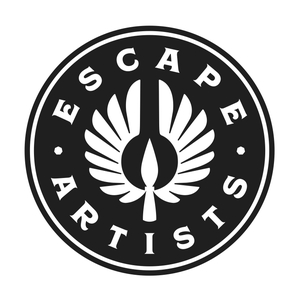 Escape Artists offers premium cannabis products that help people feel their best, naturally.  Our award-winning topicals have been named 2019 & 2020 High Times Cannabis Cup and 2019 & 2020 LeafLink List winners.
Escape Artists creams are non-greasy (vs. balms), water soluble, and they absorb deeply beneath the skin. Our Dissolvable "speed strips" are one of the fastest-acting edible on the market. They are highly bioavailable, offer micro-dose control, and are compact & discreet! Escape Artists added the Infused Joint line to the family to offer an extremely high quality smokable sku line that's nothing but flavor! Last but not least, the Escape Artists tinctures are going to bring our customers full circle with an inside / outside regiment! These straight THC only and CBD ratio tinctures are a great partner for our creams.
OUR MISSION
Escape Artists products allow our customer to do it all: work hard and play hard.  What's your escape?
To find out more, visit our product education page here! - Escape Artists Education